DebConf11/Germany/Berlin
From Wiki
<< DebConf11 | < Germany | Berlin
This page is about organizing a Debian conference 'DebConf' in Berlin (Germany) in 2011.
[edit]
local team
Please add your name and your interest/tasks here:
Name
Tasks
Behling, Mario
I have been mostly around in Asia during recent years for FOSS Bridge, OLPC, OpenSource.af, Freifunk projects and LXDE. As the president of the LXDE Foundation besides coordinating work on the desktop environment, I am supporting the international FOSS community and organize events around free and open source software, content and infrastructures.
Freifunk networks, Internet, co-organization, finding sponsors, international contact making etc.
Guckes, Sven
maths&cs, freelancer, lives in Berlin. advocate of Free Software who has given several talks in AT and DE (and BeNeLux+FR+SE+UK). He specializes in texttools and text interfaces.
communication (chat+mail+wiki; facebook+twitter+upcoming+xing)
Hofmann, Frank
printing services
Kalbow, Annette
No DebConf but Bobcatsss conference-organization experience: main-orga and technical adviser at an international librarian conference with about 400 attendees; several smaller local events and present at different local floss-events like LinuxTag-BBQ or BLIT; Debian user since woody
contacting possible venues/hotels, finding sponsor, coordination
Knothe, Konstantin
I have some experience with event-catering, therefore I will take good care of the needs of our guests
Catering and related
Lehmann, Robert
IT Systems Engineering student at Hasso-Plattner-Institute, Potsdam, and regular Debian user. I'm a member of the Python Documentation Team and have some experience in minor mentoring roles.
communication/documentation/relations (website, wiki, etc.)
Maxen, Christian
Helping Hand at SkolelinuxGNU/Debian Edu in Berlin-Brandenburg(wiki.skolelinux.de); booth-services, calendar- and wikiwork, since 2007. Studied mathematics, learned mechanics, Debian-User and LPI2-certified since 2003.

Active in not-workin-for-money and dissidence. Socialized in the Federal Republic of Germany, Berlin-User for 23 years and a 42 years old male;-)

helping hand, analog (carrying cable, cutting carrots..) and digital checkings
Menk, Roberto
Working in Debian-Edu (Skolelinux) since 2007 and have organized local events for Debian-Edu.
everything else ...
Müller, Magnus
I am a student of computer science at Humboldt Universität zu Berlin and working for the chair "Systemanalyse". I am also a member of the sidux association and a long time user of the sidux distribution.
Communication with Humboldt University and public relations
Quast, Gavin
checking venue locations, finding sponsors
Rahm, Jan Hauke
I am studying protestant theology at the Humboldt university in Berlin and hope to get that done soon. My involvement with Debian developed out of pure interest in Linux and brought me to DM status and will hopefully bring me to DD status soon. So, in contrast to probably most of the Debian contributors I'm not bound to IT stuff during day time and can do my Debian stuff as a relaxing moment after entirely different tasks. I'm very much looking forward to having Debconf11 in Germany and although I don't know at all yet where I'm going to live then, I'd be happy to help dc11 coming to Germany in general and Berlin in particular.
Attending orga meetings and catching up with whatever needs to be done :)
Ronneburg, Frank
everything else...
Schmitz, Matthias
...
Schubert,Fabian
Member of sidux e. V., organizing events for sidux and free software.
Thommes, Ferdinand
7 years work in Kanotix and sidux, member of sidux e.V board, organizing official appearances for sidux since 2007 (LT 2009 / FrOSCon 2009 together with Debian) on conventions, sidux community manager
contacting possible venue/hotel combinations at the moment
Wenzel, Erik
Debian Maintainer since 2002.
Network(Internet/wlan/switching), preparing Debconf11
Werner, Torsten
I am a Debian developer and participating at DebConf since DebConf5. I have experiences with Pentabarf hacking and I was helping the organizers of the Wizards of OS 4 conference. I am working in the Java packaging team and the FTP team in Debian. I am contributed to Debian for 10 years.
finding sponsors, Pentabarf hacking for Debconf10, preparing Debconf11
A lot of other people have also offered their help, for example the students of the "Informatik Fachschaft" or people with special interests like tourist guidance or website design and we have an offer from someone who would like to help with accounting and preparing documents regarding taxes and legal issues.
[edit]
pro/cons
[edit]
advantages
sufficient local team, esp. if you count in people from derivates, such as Sidux and Ubuntu, and DDs from Hamburg
international airport BBI, high-speed train connections
biggest city in Germany with everything you would expect
relatively cheap
three major universities (FU, HU, TU) and many universities of applied sciences (TFH, FHTW)
some administrations use Debian and may support us (German foreign office?)
a wonderful historical sauna in Ganghoferstr.
in Berlin the first computer has been invented by Mr Zuse
[edit]
disadvantages
Rhein/Ruhr has a stronger team when it comes to names and positions inside Debian
from some locations attendees might ned an extra leg on the flight to Berlin
[edit]
meetings
[edit]
agenda structure for meetings
status report
discussing next steps we have to do

deciding a venue
how to contribute to DebConf9 and DebConf10

who is working on which TODO?
[edit]
meeting notes
[edit]
next meeting
September 26th 2009, 14:00 h at c-base
[edit]
next steps
setting up the actual bid paper for Sept. 26 (Annette, Ferdinand)
deriving a letter for possible sponsors from the infopaper (to be found in mail from Annette from Aug. 14th) (Annette)
changing Location Check List to a nice and informative paper (Ferdinand)
thinking about possible sponsors (Frank R., Torsten)
checking connections in the political field (Frank R., Torsten)
please all brainstorm on a possible patron (Schirmherr)!!
Also check meeting notes
[edit]
possible venues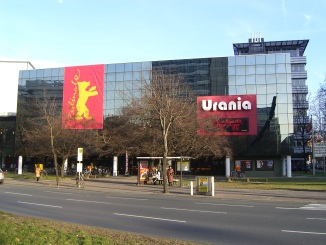 Urania conference center
[edit]
Location Check List
Let's answer the following questions
Checklist to be filled by any prospective local teams that would like to host Debconf
(the font size indicates the different priorities high, medium and low.)
[edit]
These are excerpts from our bidpaper, available as pdf at:
[edit]
Local team
Please name the main local team and describe their commitment (i.e. connection, work they have done before, how long...) in organizing events and working in Free Software projects. Are they perhaps even known inside Debian?
Please see list above.
Of these people, which have been present at a previous DebConfs and who have participated as organizers and/or volunteers (the line might be quite blurry at times) of a previous DebConf?
[edit]
Choice of city / town / whatever
Are you suggesting a city, a town, a village, a spa in the middle of nowhere?
We, the Berlin core team, apply in order to propose Berlin. http://en.wikipedia.org/wiki/Berlin.
Our City is the location in Germany to hold DebConf in 2011.
We are convinced that Berlin is able to host a very successful and interesting conference.
After being held in New York City next year, Berlin for 2011 is a good follow up in Europe.
The cities are like antipoles of the old and the new world.
Besides the official program we want to offer many interesting ways to spend free time as well.
We will prepare proposals for the attendants relatives who want to come along and spend an interesting week or two in Berlin.

Berlin is a very interesting everchanging city. It has more than 750 years of fascinating history, and many places invite you to explore orstay and relax
While taking a walk in the middle of the city you will pass by the Brandenburg Gate, which is the worldwide known symbol of the reunion of Germany.
And don't forget to visit the "Eastside Gallery", the remains of former Berlin Wall, that is now covered with lots of famous Street-Art.
If you like the fine arts, you will have a wonderful time at many of the Berlin Museums and Art-Galleries, like the "Neue Nationalgalerie", "Alte Nationalgalerie" or the "Bode-Museum" at the famous "Museums-Insel".
Five of Berlins most important museums await you on a small island between two arms of the river Spree. http://www.museen-berlin.de/e/loc/m.html
In case you are not interested in dusty art we are sure you like the "Kommunikations-Museum" or "Technik Museum" where a Z1, the first computer built by Konrad Zuse, is awaiting your visit.
The "Technik Museum" also offers a wide range of technical history apart from computers, like trains or even a small rebuild brewery.
The museum also has got a special if you are visiting Berlin with your children: the "Science Center Spectrum". In this part of the museum, you and your children can play with experiments.
Also nightlife within walking distance from Humboldt University pulsates in the former old jewish quarter of town. This part of town, once neglected and left to decay by the socialist rulers has in the past 20 years grown to be one of the hotspots in town. Besides the reconstructed Synagogue you will find restaurants with cuisine from all over the world, clubs, art galleries, fashionstudios, one of the last squatted houses in Berlin, the so called Tacheles, an underground art- and culturecenter well worth a visit. We will provide our visitors with a detailed guide to these and other places in time for the conference.
Maybe some of you like to prolong the time after the conference and have some refreshing days with the family here? The Berlin local team will gladly give hints how to organize it.
But first let us talk more about the conference:
The venues that we are negotiating with are in the middle of the city, Humboldt University being situated in the former East-Berlin whereas Urania lies near the Tiergarten in the former West. Both have a multitude of restaurants and bars nearby and many chances to spend leisure time on exploring the history and culture of the city.
Humboldt University, our favourite venue is embedded in the heart of the old Prussian city and was founded in 1810, therefore Berlins oldest university. A two minute walk away is the World Heritage Site of "Museum Island". The former Jewish part of town with the Synagogue begins right behind the university grounds. It is today again a very vivid place with restaurants with cuisine from all over the world . Many galleries are offering contemporary and underground art and a hip crowd is swarming allover the place at night. Most of the hotels we are negotiating with are located right there.
Berlin is, compared to other big cities a rather comfortable place to live with a quite slow pace. Traffic is not as bad as at other places of this size. Public transport even at night is very good with the city trains (S-Bahn) going 24 hours on the weekends and night buses during the week. Relatively cheap taxi service is available around the clock, you stop them by waving your hand or order by phone. Bars and restaurants are open until well after midnight and a lot of cafes and bars stay open much longer. A number of nightshops offer groceries, alcohol, tobacco and other goods all night long. An increasing number of cafes, bars and official institutions to be found all over town offer free wlan access.
How many people live there?
3.5 Mio
How easy/convenient is the proposed place to get all strange and regular kinds of hardware?
It's very easy We have a lot of stores that offer all kinds of hardware, software and services, including strange and uncommon needs, for example:
Electronic/electricity shops
Atzert Radio, located in Kleiststraße 32-33 in the district of Schöneberg (subway station Nollendorfplatz, close to Urania, our alternative venue)
Conrad Elektronics, located in Kleiststraße 30-31, (right next to Atzert Radio, see above)
Computer stores (A "media market" like end user oriented store doesn't count)
K&M, a germanwide computer chain with 5 shops in Berlin, accessable from both possible venues in ~ 10-15 minutes
http://www.kmelektronik.de/shop/index.php?show=shopinfo&ShopID=21
for Apple users: Gravis Store http://www.gravis.de/stores/berlin/  
Supermarkets, department stores and any other kinds of shops are spread all over the city, easy to reach from the venues and hotels. Some smaller shops are open 24/7.
How easy is to handicapped people move there?
Handicapped people can easily move around allover the city, all public buildings and public transport have special facilities and are mostly "barrier-free", the goodhearted but loud-mouthed inhabitants of Berlin will help you, if you need help and ask for it. And of course our staff in Berlin will help you as much as possible: just ask! Most stoplights have audible beep for blind and visualy impaired and vibration pad for the hearing impaired.   http://www.visitberlin.de/deutsch/zielgruppen/d_zg_behinderte.php
http://www.visitberlin.de/english/zielgruppen/e_zg_behinderte.php  
Which is the nearest airport?
We have 2 major airports: Berlin Tegel and Berlin Schönefeld (Berlin-Brandenburg International, BBI)
Are there any cheap airlines flying near the chosen city?
There are some cheap airlines flying near the chosen city, for example Ryanair, Germanwings, AirBerlin, TUIfly amongst others, those cover most of the planet.
How long does the trip from the airport to the venue take?
The trip from the airport to the venue will take with Public Transport (bus and/or subway) about 30 minutes
example 1:
"Regionalbahn" from Airport Schönefeld to S-Bahnhof Friedrichstraße:
23 minutes with the train and about 5 minutes walk (or 1 station with the tram) to the venue HU or to the hostel
example 2:
express-bus from Airport Tegel:
30 minutes to the door of venue Urania (change at 'Hertzallee')

We are currently negotiating with BVG (Berliner Verkehrsbetriebe, the carrier for the local transport) http://www.bvg.de/index.php/en/Bvg/Start   about "Free ride for DebConf attendees". Total cost will be 10.000 - 15.000 € and would allow all visitors to use the local transport net all over the city including Potsdam and Schönefeld Airport where most attendees will arrive. This will be an eticket that can be printed before traveling and would prevent people fiddling with the ticket machines at the airport. Therefore they will not have to go through changing money for the transport and can start their stay in Berlin very relaxed. We should be able to find a sponsor for the whole sum or at least part of it.
How friendly is your country towards foreigners?
Germany and Berlin are very open to foreigners. Berlin is a multicultural and cosmopolitan city with many foreign communities, we have about 500.000 people living here without a German passport. Migration has quite a long history in Berlin, which goes back to the time of the Emperor Friedrich Wilhelm and the Huguenots, members of the Protestant Reformed Church which were persecuted in their homeland France and were given religious freedom in Berlin around 1700.
Berlin today is a multi cultural city with the Turkish community as the largest, along with vibrant Russian, Arabic, Vietnamese, Spanish and French communities. They all have a big influence in Berlin with their traditions, habits and shops. From the half million foreigners living in Berlin 73% are from other european countries, 15% from Asia, 5% are Americans, 4% Africans and 3% stateless people. A restaurant guide for restaurants serving your local food will be available later.
Visas: Which/how many countries' citizens require getting a visa? How hard (bureaucratic, probable) is it to get it?
From the German side there is no general problem to get a visa, attendees should contact the German Embassy in their country well ahead of time to apply for a visa if needed. Please inform us of problems getting a visa right away, so we can try to solve the issue from our side. please have a look at:  
http://www.auswaertigesamt.de/diplo/de/WillkommeninD/EinreiseUndAufenthalt/StaatenlisteVisumpflicht.html
to see if you need a visa. 
Are there any import regulations, which might affect DebConf? (e.g. a limit to number of notebooks / DVDs / other media you can bring in; hard regulations for money transfers; etc.)
There are some import regulations, which might affect DebConf, we will send an "Invitation Letter" to attendees including details about customs clearance later. This "Letter to DebConf-Attendees", will contain all important information about regulations and visa that will be sent to every attendee. A customs official told us that we should give notice to them a week ahead that a group of people with lots of hardware/media will arrive. Then everybody can hand over his "Invitation Letter" together with their passport and everything should go smoothly. Here is a short overview of regulations that will affect us:
There is no hard limit for notebooks or media. Number of notebooks: more than 2 have to be registered with customs at Berlin airport (or whatever airport travelers touch German ground ) Travelers should declare more than 2 notebooks by themselves and will get a receipt for 'temporary importation'. They have to leave the country with the same amount of notebooks. Keep in mind that customs may ask you to boot your laptops; even if its encrypted you have to prove that it is bootable, therefore you will be asked to enter your passwords - for details: see "letter to DebConf attendees" later. An explanation for that procedure is that there are people smuggling drugs in notebooks. Good they don't know that if we were drug peddlers our notebooks would still boot :)
Media (CD/DVD, more than 20 with private data) or more than just a few usb devices (usb-pen, ssd cards) should be declared as well.
Money transfers or cash up to 10 000 € need no registration
Tobacco and alcohol for personal use can be imported in the following amounts:
Alcohol: 1 liter of liquor (> 22% alcohol) or 2 liters of Wine/Champagne or liquor (< 22% alcohol)
Tobacco: 200 cigarettes or 50 cigars or 250 grams of tobacco
Food: please do not try to import food, this will delay your customs clearance and will only lead to the food being confiscated. Berlin has stores for most kinds of your local food you might want.
Special care should be also taken with items that could be considered as weapons (more detailed info later)
Language: Do most people talk English? How hard is it for a foreigner to find their way around?
It is not hard to find your way around town. Most of the Berliners speak at least basic English, many speak it well. Because a lot of Berlins inhabitants have their roots in foreign countries other languages like French, Italian, Spanish, Turkish, Russian and Arabic are common too.
Smoking: What are the local regulations about smoking?
Smoking is prohibited in official buildings, public transport, most bars, pubs and restaurants. But some bars, pubs and restaurants have a smoking area. As the conference will be in summer, smoking is possible if you are seated outside of the place. If seated inside, people made it a habit to leave the place for a smoke outside which is a good way to meet new people. You can run into some interesting and openminded people.
[edit]
Conference Facilities
note: sorry for all the 'see above', and the unstructured text, this part is still under construction, will finish that until tomorrow
in the meanwhile please see our pdf. or if something is unclear here
[edit]
Humboldt University (our first choice)
We are in favour of Humboldt University as venue for the conference.
It is not only best located and has all the rooms needed in adequate sizes but we also have 2 people of the local team that study informatics there and have good contacts to professors and students that can solve a lot of problems for us. Also the 'Fachschaft' (student council) has shown a lot of interest and offered help when they learned of our proposal.
We have contacted alumni from Humboldt University with connections to Debian and asked them to give us some patronage. Here is what one of them wrote:
As both an alumnus from Humboldt University Berlin and an official Debian developer, I can see a strong connection between the Debian project and the HU. I studied computer science from 1999 until 2004 at the HU, and the computer science department there was my way to official developer status in the Debian project. Being active in Debian development already, HU staff and students supported me to become a Debian developer and therefore able to contribute quite efficiently to the project. In my opinion, the university is a strong connection point between official and new developers and Open Source projects. It provides much more free and open software exchange and development than private and profit driven environments as in industry. This way, students and other prospective developers can get in personal contact with Debian and other Open Source projects even though Open Source software development is technically done completely via the Internet. Further, Humboldt University can foster and extend its strong connections to the scientific and Open Source software community if it promotes and encourages free and open source software projects such as Debian. Therefore, I would really appreciate a Debian Conference at the HU campus in Berlin. Thank you, Roland Stigge
Some reasons why we choose Humboldt-University as the place for DebConf:
The main buildings of the Humboldt University are situated in the heart of the historical part of Berlin.
Sleeping quarters are within 5 - 7 minutes walking distance, many restaurants within 5 - 15 minutes.
There are buslines right outside the venue, a subway and S-Bahn (city train) is 3 minutes away.
Convenience stores and all-night restaurants, everything is nearby. A big convenience store in S-Bahnhof Friedrichstr is about 400 meters away and open until 10 am. There are some all-night shops as well. We will provide a more detailed guide with a map later. Many restaurants are close by, fastfood places as well, please see our restaurant guide for the actual venue later.
[edit]
Conference Facilities
How much does it cost to rent these facilities?
Commercial venues are too expensive, the offers we had so far range around 150 000 €. We now concentrate on the universities for which we probably only have to pay the actual cost for security, electricity and cleaning.
The auditorium, hacklabs and info desk are in the same and/or neighbouring buildings, we can use them as needed. We are still negotiating with them, which rooms are good to use for the whole time, this will depend on the schedule of the university and on our needs. Humboldt-University offers amongst others the following rooms:
The following bigger rooms are available in the main-building:
"Audimax" in the main building, with seats for 732 people and extra seating for 282 people available on the gallery. (Maybe the gallery is a good space to have the video-equipment.) "Kinosaal" in the main building, 433 qm, seats for 562 people
Several smaller rooms (30 to 100) are also available in the main building
Right across the street behind the main building is another university building with two middle-sized rooms (178qm / 116qm) and several smaller workshop rooms for about 30 to 100 people, details will follow later.
How far away are the locations from each other? (auditoriums, hacklabs, restaurant, sleeping quarters, info
desk) The main rooms ("Audimax" and "Kinosaal") are in the main building, other workshop rooms as well, Mensa also. If we want to use the rooms in the "Seminargebäude" it is right across the street on the backside of the university, see "map hu".
What kind of places are available suitable for hacklabs, workshops, BoFs and talks?
Main rooms for talks, panel discussions, etc The smaller rooms can be used for hacklabs, BOFs etc. details see above
How many people fit in each of them?
The numbers above are the maximum allowed number of people (fire dep. rules) for each room. details see above
How flexible can that be handled?
see above
~-Can smaller auditoriums be merged into a bigger one?-~
no, but the university has rooms in all sizes, therefore that will not be necessary,
(Smaller auditoriums can't be merged into a bigger one, but since we have plenty of rooms to choose from, that will not be necessary. And maybe we can "trade" a bigger room for two smaller ones or vice versa if needed on short notice.)
Are tables/chairs fixed, or can we arrange them to fit more people/give more room to the people that we need?
Some rooms like "Audimax" have fixed seating, others can be freely equipped to the respective needs, details will follow later. Smaller auditoriums can't be merged into a bigger one, but since we have plenty of rooms to choose from, that will not be necessary. And maybe we can "trade" a bigger room for two smaller ones or vice versa if needed on short notice.
Is the venue ready for handicapped people? Note: Keep in mind that it's not only motion-handicapped - Is the area safe for people with any kind of handicap? (There are sight and hearing-impaired people, too.) Bonus: What people is it not good for?
Yes, the venue is completely equiped with facilities for motion-handicapped people. All hallways at the University are accessible with wheelchairs, automatic doors and elevators are right next to Audimax (our main conference room). We and the university can offer solutions for the sight- and hearing-impaired to follow the conference accordingly. Every part of the building is accessible with wheelchairs. Some of the students are also handicapped, we can ask them for advice of best practices, some of them work at ["Refrat - Enthinderungsberatung"], a students association which offers consulting and support as well. For other services provided by the city please have a look at the webpages for handicapped Berlin visitors in [[German or English.
Access to all areas with ramps and/or elevators? (Note: carrying somebody over some steps is not usually an acceptable option.)
yes
Are there people with experience handling handicapped people, who checked that?
yes, details above
Are blueprints with exact distances available to us (to be kept confidential on request)?
We have a first overview plan of the building, more detailed blueprints with exact distances will be available later, some of them on request; please contact Annette for details.
What kind of audio equipment is already present at the auditoriums?
As there are many conferences held at HU there is sufficient equipment. More details will be provided later. Both, clip-on and hand-mics, fully equipped with appropriate audio equipment are available in a sufficient number, since they are used to hold conferences with panel discussions and we can ask "Technische Betreuung" of the university if we need additional equipment.
Wireless or stationary mics?
both
clip-on kind of mics or cary in your hand mics?
both
see above
Will the hacklabs be allowed to stay open 24x7? What time schedule do they offer?
see above
What kind of security will be there?
University security-guards and additional help by our volunteers is provided. We are pretty sure that we can have 24/7 open hacklabs if we can provide security and pay for it.
Are there any limitations regarding the consumptions of food / alcohol? Where do what limitations apply?
Places where food and drinks are prohibited are rooms with the universities own computer equipment.
How far is it to the nearest convenience stores / all-night restaurants?
A big convenience store in S-Bahnhof Friedrichstr is about 400 meters away and open until 10 am. There are some all-night shops as well. We will provide a more detailed guide with a map later. Many restaurants are close by, fastfood places as well, please see our restaurant guide for the actual venue later.
Please provide pictures of the venue/accommodation.
A catering area, "Mensa", with tables and seating for at least 300 people and a "smaller Mensa" - Cafeteria, with seating for about 100 people, for snacks and coffee. Catering depends on further arrangements, there is a in-house-catering-company, we are still negotiating with them. Bringing in your own food is not a problem.
Mensa and Cafeteria are right inside the main building and serve standard student food, if you prefer "higher class food" there are several restaurants outside, at least three on the backside of the main building and "Gendarmenmarkt" (a historical marketplace with good restaurants surrounding it) is also close (7 minutes walk).
Mensa at Humboldt-University is provided by Studentenwerk, they offer a variety of warm lunches ranging from 2 to 5 Euros, breakfast, additionaly coffee and snacks; there is a studentcafe which will offer additional opening hours depending on our request; many restaurants and also fastfood places are a few minutes away. Normaly you can get a continental breakfast ( buffet line) and several dishes to choose from for lunch, changing on a daily basis and a six-week turnover.
http://www.studentenwerkberlin.de/mensen/speiseplan/hu_sued/index.html   At least one of them is a vegetarian dish, other preferences/needs (vegan / lactose-alergic / gluten-alergic / religious (of any denomination)) can be fulfilled. We need to know these wishes/needs in good time ahead of the conference. Vegatarian/vegan food is also available in the "default configuration" of most places, we can order other "special food" on request, this has to be negotiated later in detail. In a few minutes walking distance from the venue/hotel there is kosher fastfood and a kosher restaurant available.
The costs depend, for example "Mensa" offers regular vegetarian food at the same price as non-vegi food, other special delivered food will cost extra, details follow later.
How much are the meals per person per day?
depends, details above
Is the eating place near the talks place / the hacklabs?
yes, details please see above
What kind of food would be served?
see above
In what fashion? (service to the table, limited buffet, open buffet, etc.)
see above
Would food for vegetarians / vegan / lactose-alergic / gluten-alergic / religious (of any denomination) people be available?
yes, details above
How much meals do we need to order to get those kind of "special" meals?
see above
Will it cost extra to get those special meals?
The costs depend, for example "Mensa" offers regular vegetarian food at the same price as non-vegi food, other special delivered food will cost extra, details follow later.
In a two week period, how many more or less equal meals can we expect?
see above
[edit]
Network connectivity
The internet connection (DFN) at Humboldt-University is sufficient for video streaming.
General conditions of the rooms, e.g. for servers will be provided later in detail, since the universities data center staff and the head-admins from the department of computer science will be involved we except that we will we be able to take care of this very well.
The buildings are partially wired, and most areas of the building are accessible over wireless lan too. Most of the area is already covered with access-pointsxi, we have to check if thats enough, if not we can easily add extra ones. They are used to handling a lot of connections, we talk to admins later about the maximum capability, and we will ask where we are allowed to use wires.
The University already has access to DFN (Deutsches Forschungs Netzwerk), we will negotiate with them if is possible that we can use this. Just in case this will not work out: Strato (Europes second biggest webhoster) will be one of our sponsors, they will help us to get the needed connection.
We will talk to the admins about using the infrastucture later in detail, first we need the "official ok" from the University. It will be possible to set up the network before DebCamp, if we are allowed to use the HU-network, it will be no problem, but if we will use a payed/sponsored connection we will have to negotiate that.
http://www.cms.huberlin.de/dl/netze/wlan/intro/standardseite#wo  
Is the area already wired with regular network infrastructure? (much preferrably: 100Mbps or 1Gbps switched)
yes, details above
How much does it cost and how difficult is it to get a big internet connection? (10/20 Mbits at least)
see above
How much work does it imply to cover the area with wireless links?
see above
If we use someone else's infrastructure, how easy / flexible can that be handled, regarding routing / firewall / ip-range / public access / other stuff?
see above
Do we have restrictions on allowed ports?
see above
Are we traffic-shaped? Or can we set a traffic shaper if we need so?
see above
Would it be possible to set up the network before Debcamp? (a day or two, earlier would be nicer, in order to handle problems gracefully. Additional weeks for wireless.)
see above
[edit]
Special rooms
Both for server and video rooms:
General conditions for the rooms

Size
Have they/do they need air conditioning?
What electrical load can they handle?
see above
[edit]
Urania (our fallback venue)
We prefer Humboldt-University as the venue, but since we are still negotiating with them, we searched for a "fallback"-alternative, and we found a very nice - but not so cheap - place in the former western city called "Urania"
very nice supportive team situated near one of Europes largest innercity parks (Tiergarten) auditorium, hacklabs, info desk in the same building, 24h/day open sleeping quarters (Hotel) across the street catering in the building local transport (bus outside the building and subway 3 minutes walk - details see transport map) available to all areas of the city convenience store is 50 meters away, others reachable in a 5 minutes walk several restaurants (vegetarian, all-night etc) are near, fastfood-places as well Conference Facilities We can rent the whole building, that will cost up to 150.000 Euro if we want to use every room for over two weeks. Because by doing so we block their other bookings we cant negotiate that price. We think that will be further negotiable if we agree on a timeframe where they dont have bookings and if in the first week (DebCamp) we only use the upper floor, the "studio" and the two surrounding rooms. There is enough space for about 150 people. Early access to other rooms will be possible to setup the network and video equipment. The Admins said they will happily coorperate with us, they would really dig a cool conference inbetween the other boring stuff :)
These are the rooms Urania offers:
two bigger rooms (one with seating for 800, red; the other for 300 people, blue) three smaller rooms (different sizes from 70 to 150 people) a very nice studio - preferable use as "hackspace" and for DebCamp surrounded by two middle sized rooms usable foyers on all three levels, for infodesk, informal gatherings, registration, catering area, with tables and seating for at least 100 people some extra rooms for storage and servers etc (admins are willing to help)
Smaller auditoriums can't be merged into a bigger one, but there are enough rooms for each usecase. The only "flexible space" is the studio, which looks like the best place for the hacklab.
The hacklabs will be allowed to stay open the whole time, as long as we pay for security we have access 24x7. We will proably need full time security anyway, provided by a private security company, and with additional help by our volunteers because they made it sound like a strong requirement.
There are fixed chairs in the rooms with seating for 800/300. In the "blue room" the first 1/3 of rows have additional small foldaway tables on the backside of the seats. Chairs and tables can be arranged in the smaller rooms as needed.
We got a first overviewplan, more detailed blueprints will be available later, some of them on request: please contact Annette for details.
The whole building is suited with elevators and ramps for motion handicapped, only one smaller room (a "workshoproom") has a small step, but they will renovate that room until 2011, so either that obstacle is gone or we will take care that there will be a ramp. Another issue is the "red room", that room is only accessible with a special elevator for wheelchairs, but there will be someone from the Urania staff that will operate it. Everything else, including toilets, is ok. Annette talked to the people from Urania, they had been able to give reasonable good answers, we are convinced that it will go smooth since they have many years of experience with handicapped people visiting the events there. Network connectivity The venue has a 16 MBit connection at the moment and is partialy wired. House technicans would help us get other needed areas wired. There is a glasfibre line capable of up to 600 MBit in the house (not connected atm because not needed). Getting that connected is no problem but will produce extra cost. The actual price is still unclear.
There are accesspoints that cover most areas. We would probably need to add some more to handle the amount of connections which is no problem
Questions regarding flexibility, routing, firewalls, ports, traffic-shaping etc have to be answered in detail later. The admin will do anything he can to help us since he is a linux guy anyways. Specs For Audio And Video All rooms are fully equipped with appropriate audio equipment, the main rooms are often used to hold conferences and panel discussions, so they have everything we need. They even have a professional projector in case we want to show a movie. :) But we should check back with the videoteam what they additionally need as soon as possible.
Both kinds, wireless and hand mics, are available in a sufficient amount, details will follow later.
We will have enough bandwith for videostreaming, our sponsor "Strato" will help us with it.
Food The catering area at Urania is located the buildings' first floor, about 20 meters from the main conference room and with seating for about 100 persons at a time, maybe is possible to use the lower foyer as a second catering area as well. Catering depends on further agreements, there is a in-house-catering-company, we are still negotiating with them, please ask Ferdinand or Konstantin for details later.
There are other possibilities as well, for example, across the street is an official building with a cantine and just a few minutes walk there are several other buildings that provide food in different styles and price ranges, for example the Nordic embassies are known for their good and reasonable priced seafood. The Wittenbergplatz is about 3 minutes walk away, there are for example the "Einhorn" that offers vegan / vegetarian food, the department store KaDeWe http://en.wikipedia.org/wiki/KaDeWe with its "Food-Floor" and first class restaurant "Silberterrasse" and several other offers in different styles.
The dorm is in walking distance too, and they have seatings for 160 people at a time inside and additional seating outside in the tent in the garden. They will provide us with a delicious continental breakfast, and offered a buffet for lunch as well. They are able to make vegetarian and vegan dishes, taking care of the needs of lactose and gluten allergic people (they are used to prepare catering for school excursions, where it is common that someone has to keep a special diet), they are not able to take care of special needs like kosher food, but they said, it is allright if we have it delivered from some other place. The price for food will be included in the total cost for the dorm, so for special food there will be no extra cost. The delivered food has to be paid extra. Konstantin will provide you with details for that later. He will talk with them to have well balanced and diversified menues. Another Backup-Plan In case we are not able to negotiate about the rent for Urania, we have other alternatives as well.
[edit]
Accomodation
Depending on the venue we have different possibilities.
Prices range from ~ 10 € (dormitory) to 30 € (low category but nice and clean hotel with 3-5 bedded rooms) all other categories are available in the neighbourhood.
For example the larger (about 400 beds) of the 10 € dorms is 10 minute walk to Urania or 15 minutes on public transport from the university, the other hotels are 1 - 10 minutes walking distance, for example at Urania there is 4 hotels just across the street. From the university the proposed hotels are a 5 and 8 minute walk away.
We expect a high influx of people to Berlin, as it is a particularly attractive city and steeped in history. Employees in Berlin hotels speak at least English, some of them French, Spanish or Russian too, so they are able to converse our guests from other countries. And of course it will be possible for couples to stay in their own rooms. The number of roomkeys available depends on the location, one of the places is able to hand out keys to everyone (5 € deposit) even for the bigger dorm rooms. If there are not enough keys available or one gets lost, the hotels front desks will be able to help 24/7
Rooms are ready for handicapped people, in all planned locations there are at least one or two rooms available, details follow later - for first information please contact Annette DebConf Info-Desks The dorm/hotel-staff is able to give directions and answer questions about everyday needs and touristic questions. We plan to have a special "DebConf-Infodesk" at the venue for questions of a more specific nature and also a "hotline" per telephone and on IRC
debconf-helfdesk that allows to answer questions remotely.
How much does it cost per person per night?
Is the place where people are going to sleep near the conference facilities?
Is it able to handle a varying number from 200 to 500 people?
Is it able to handle non-native speaking people? (i.e. do the people at the sleeping facilities speak English?)
Will there be a need of a "Debconf" info-desk, or would the local (hotel or such) people be able to handle that themselves? (See InfoDesk for details on duties)
Will it be possible for couples to stay in their own rooms?
How many room keys would be available?
Are there other hotels around?
Are there rooms ready for handicapped people? How many?
[edit]
Fun and Free time
What activities can be done during the free time?
Spending free time in Berlin Both of the proposed venues are in the heart of the city and allow a wide range of day- and nighttime activities from high culture (Opera House, Museum Island, Theaters) to underground culture. Just relaxing and socializing in or outside one of countless restaurants with cuisines from all over the world is another pleasant way to spend a warm summer night. See our guide for the actual venue later with details on cultural activities and restaurants.
A nice way to explore the city is renting a bicycle. Berlin is a bike city, many people use them and there is cycle or bus lanes most all over town. One place to rent bikes is right behind the University: "Fahrradstation",
http://www.fahrradstation.com/fahrradstation.php/aid/106/cat/77/1
they also offer guided biketours in different languages.
"Fat Tire" http://www.fahrradverleihberlin.com/german.html is located at Alexanderplatz and also offers many additional services.
A nice evening can be spent at c-base http://en.wikipedia.org/wiki/C­base a non-profit center for research in the fields of computer hard- and software and networking. We are grateful c-base is housing our DebConf11 meetings in their nice environment. Thanks a lot for that!
What would be a possible Day Trip?
Here are some ideas for possible Day Trips: Potsdam, Schloss Sanssouci http://en.wikipedia.org/wiki/Sanssouci    including a swim in one of the natural lakes in the beautiful Park Babelsberg
http://www.potsdamtourism.com/pages/highlights_babelsberg.html
The Park Babelsberg is part of the UNESCO World Heritage Site.
A trip to Potsdam will not cost much because we can use the S-Bahn from Berlin to get there, rent bicycles in Potsdam and a bus for the disabled people to move around.
Whomever is interested in movies and their making might be interested in taking a tour at Filmpark Babelsberg,
http://www.filmparkbabelsberg.de/index.php?id=137   a studio complex where recently "Inglorious Basterds" by Quentin Tarantino was filmed.
Visiting a brewery, of course with tasting. We had a first talk with them, needs further negotiation, for sponsoring as well.
Another idea is a boat-trip -maybe to Potsdam as well-, good also for disabled people, because most shipping companies offer special service. Because this trip will be a lot more expensive, we are negotiating about financing/sponsoring, details will follow later.
Still another idea is to organize a guided tour of the town with Chinese rickshaws and bicycles to learn about Berlins history from Prussian times, 2 worldwars, DDR until todays modern city. Capacity of the rickshaws is for about 150 - 200 people, the others can have a rented bike, costs would be ~ 30€ per person for a 2 hour trip. Good for disabled people also, and they have two guides for blind and visual impeded people
Another possbile Daytrip would be a big BBQ at the Berlin Tiergarten, there is a space for barbeques there, we could grill meat, vegis or cheese and have some barrels of different beers. For people with special needs regarding food, we will prepare a "special bento". This would be a rather cheap and for sure a funny way for daytripping. :)
Is the proposed location ready to receive people with disabilities?
see above

How expensive would that be?
[edit]
Local Sponsors
Do you have a list of prospective sponsors that might be interested in the conference? Money, hardware, connectivity, etc.
We have a list of people, companies and assosiations that might be interested in the conference.
Since we are still very early in the process, please contact Torsten for details. We should have no problems in Berlin to find more companies and organisations willing to sponsor us.
o Strato AG is interested to sponsor connectivity o GUUG offered help o InterNetworX contacted
[edit]
Timing
When (and why) would be the best time to host DebConf at your location?
Best Time for DebConf in Berlin The beginning of August would be the best time because Humboldt University has semester break. After talking with other places that we consider for lodging about their bookings, this seems to be a good solution as well.
Our first choice is Humboldt-University, and because we want to use at least one of their main rooms, we have to pick a date from semester break where no exams take place. That's why the first half of August is the best date for them as well.
What is your backup plan if your preferred venue isn't available at that time?
In case we will not be able to get permission to hold DebConf at the university, we still have the backup-solution Urania. The dates are checked with them and are ok. But if a another timeframe is needed we still have time to change it to another date. Urania needs a fixed date from us until Summer 2010.
We have checked for conferences happening at the time of year we propose (first half of August) and have not found any so far that would either complement or bother us.
[edit]
Local FLOSS Communities
Because Berlin has a lot of people living here, we also have a lot of people who are active member of several groups related to open and free software, some of them are:
Belug (http://www.belug.de/)
BLIT (http://www.blit.org/2009/)
Bralug (http://www.bralug.org/)
Berliner Typo3 Usergroup (http://www.btug.de/)
c-base (http://www.c-base.org)
CCC-Berlin (https://berlin.ccc.de/wiki/Hauptseite)
computergruppe.h48 (https://computergruppe.h48.de/)
DeepaMehta (http://www.deepamehta.de/)
FFII - Förderverein für eine Freie Informationelle Infrastruktur e.V. (http://www.ffii.de/wiki/regionalgruppen)
Freifunk (http://start.freifunk.net/)
FSFE (http://www.germany.fsfeurope.org/events/events.html)
Java User Group Berlin Brandenburg (http://www.jug-bb.de/en/)
LinuxTag (http://www.linuxtag.org/2009/en.html)
Linuxworks - LUG Fhain (http://linuxwiki.de/linuxworks)
LXDE Foundation e.V.(http://foundation.lxde.org/)
newthinking store (http://www.newthinking-store.de/)
OSFANG - OpenSource-FanGroup Marzahn-Hellersdorf (http://www.osfang.de)
php Usergroup Berlin (http://www.bephpug.de/)
sidux-ev (http://www.sidux-ev.de)
SkolelinuxGNU/Debian Edu Berlin-Brandenburg (http://wiki.skolelinux.de/BerlinBrandenburg)
Ubuntu-Berlin (http://www.ubuntu-berlin.de)
uPLUG (OSFANG - OpenSource-FanGroup Marzahn-Hellersdorf)
Wikipedia:Berlin (http://de.wikipedia.org/wiki/Wikipedia:Berlin)
Let us know if you miss anyone ;-)
[edit]
Debconf 11 Germany/Berlin sitemap
---