DebConf10/Boston
From Wiki
This is the proposal for holding DC10 on Boston, USA.
GNU, EFF, reddit, OLPC, and Ximian, and Akamai were started in Boston/Cambridge! Red Hat, Google, Sun, and Intel have major offices in the area. The MIT Media Lab is also in Cambridge, giving us cool things like OLPC, Selectricity/RubyVote, and Siftables.
Most DDs per capita than any other metropolitan area! Nearly all local DDs who have seen the bid are very excited about having DebConf here, and have expressed interest in helping out wherever possible. There is a huge geek community, and many free culture and free softwareish people in the area, so finding local volunteers should not be a problem at all. There are also a lot of US Debian developers who would otherwise not consider DebConf because of travel time & inconvenience.
steffani.d.o and mahler.d.o are in Cambridge!
Weather: Average summer temperature in Boston is around 22°C/72°F and breezy, though it occasionally gets as hot as 32°C/90°F. Nighttime temperatures are usually about 10°C/15°F cooler than daytime temperatures. The weather is often pleasantly sunny, though there are rainy and cloudy days. Many places indoors are air-conditioned in the summer. More historical weather information located here: http://www.weatherbase.com/weather/weatherall.php3?s=90527&refer=&units=metric
Crime in Cambridge is fairly low for an American city; common sense still applies - at night, travel in groups and in well-lit areas, be aware of your surroundings, and don't leave valuables unattended in public places.
Under one million residents - not stressful for newcomers
Center of higher learning and medicine, with 50 colleges/universities and 39 hospitals in the area
Many restaurants are open past 21:00!
Most bars/pubs open until 02:00. Note that the drinking age is 21, and this is fairly strictly enforced - if you don't have a valid passport or US drivers license on you with proof of 21+ age, you will probably not be able to purchase alcohol.
Some supermarkets & convenience/drug stores open 24 hours
Lots of seafood. Boston & New England is known for its lobster.
"With over 30 bookstores located with a six-square mile radius, Cambridge is home to the world's largest number of bookstores per capita." Boston is in the top ten for most literate cities in the US.
Excellent OpenStreetMap and full Google Maps & Google Street View coverage, for easy navigation around the area; easy to find local stuff on the web
Hosting in the US has the advantage of being in the same country as SPI, which should make sponsorship issues much easier, as donations would probably be tax-deductible, and many sponsors in the past have been based in the US.
Prepaid SIM cards for GSM phones available via T-Mobile or possibly AT&T
Massachusetts state sales tax is 5% on prepared meals and most consumer goods. Items bought by SPI or other non-profits should be exempt from paying sales tax.
[edit]
Transportation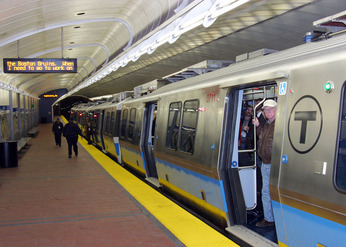 One major international airport (Logan International), less than an hour to get from the airport to Boston/Cambridge via public transport, and less than 30 minutes via taxi (not during rush hour). Direct flights are available from most major U.S. and Western European cities.
South Station & North Station in Boston are major hubs for Amtrak trains from along the East Coast as well as local commuter rail. Amtrak does not currently offer internet service, but there are power outlets at every seat. South Station is also a major bus terminal, serving Greyhound and others; buses from NYC-Boston are around $40 round-trip - Boltbus and Megabus both have wireless internet on board, but only Boltbus has power outlets.
Boston & Cambridge are very pedestrian-friendly due to the mostly flat terrain and short distance between points of interest. Subway/bus system is fairly modern and runs until about 00:00-01:00; taxis are plentiful the rest of the time. Most buses & subway stations are handicapped-accessible.
[edit]
Visa/Immigration/Locale Issues
Same visa/locale issues as the NYC bid - DebConf10/NewYork/VisaAndBorderIssues.

While it would be unfortunate if some people can't make it, the vast majority of North American & European citizens will have no problem traveling to the US. People who need to obtain visas will have plenty of advance notice to start the process, and there are many US citizens who would be available to help should the need arise.
As for border laptop searches - while it is currently an unanswered issue, we do know the following:

While it's not extremely common for border security to look at data on passenger electronics, it does happen. However, there haven't been instances of people not getting their devices back, only that they have possibly had data compromised.
There have been hearings in Congress and at least one lawsuit has been filed to challenge the legality of the searches. It is possible that by the time DebConf 10 happens, the issue will be resolved or at least mitigated.
Until the issue is resolved, there's a simple solution if you're worried about your data - back up everything before you leave, and don't carry any sensitive information on your electronic devices when entering or leaving the country.

Money exchange is easy enough; there are cash machines everywhere (though most with $1-2 fee), and the majority of stores accept credit cards (Visa, MasterCard).
Everyone speaks English, and some people are fluent in Spanish.
[edit]
Conference Facilities
We have found a few staff members willing to sponsor DebConf at MIT (conferences there are required to have a faculty sponsor to ensure financial backing). MIT has a disproportionately large number of groups with an interest in Debian and free software, and there are many Debian Developers who are employed by or attend MIT. We should also have no problem finding local student volunteers to help with staffing & organization. We've gotten an official proposal from conference services, but are still working out some of the details and costs. Currently, the best room availability for 2010 is from mid-July to mid-August.
Rooms: There are a lot of possibilities for rooms, ranging from large auditoriums to classrooms to meeting areas; one area can seat up to 1,200 people in a single auditorium-style room. Most rooms already contain A/V equipment. More information is available at the link above. The large choice of rooms should be a huge win, since it's unclear at this stage how many people/presenters will be attending. We've confirmed that we'd be able to reserve rooms for 24 hours at a time, and the student center should always be open 24x7.

The inventory of classrooms available for central booking is located here: http://student.mit.edu/roominv/roominv.cgi
Building 32 (Stata Center) contains a lot of good-sized classrooms in one place, so that would be an ideal place for the talk rooms & possibly hacklabs. There are two medium-sized rooms in the CSAIL part of Stata that they have offered to let us use for free, but not for the entire conference; one seats 48 in seminar style, the other seats 98 in seminar style. We are currently working on costs & logistics for holding all of DebCamp & DebConf in Stata Center.

Cost: $0-$20,000 - depending which rooms we can reserve and at what cost. The meeting room rates in & around the student center were quoted at $320-$1328/day. We may be able to get classrooms at less or no charge, but we may not be able to reserve them until mid-January 2010.

In the worst-case scenario, the costs for holding DebCamp & DebConf in & around the student center would be:

$1328/day/room for Kresge Auditorium (up to 1200 people)
$320/day/room for smaller rooms (100-130 people each)
So one 100-person hacklab room for 7 days of DebCamp would cost $2,240.
For 7 days of DebConf, one large talk room, three smaller talk rooms, and two hacklabs would cost at most: (1328*6) + (320*6)*5 = $17,568. If we do end up needing to activate wired Ethernet ports for the video team in the two largest talk rooms, that could be up to $200. We would be able to reserve rooms now, and can always give them up later if we get better rooms.

Hours: Events are only supposed to last until around 23:00-01:00 depending on the building, but there are many 24-hour public spaces with power & WiFi that we are welcome to use if we are not able to stay in the hacklabs all night.
Location/Transport: See map & picture gallery above for currently proposed venues. You can walk from one end of the MIT campus to the other in about 15-20 minutes, including on-campus housing. There are two subway stops close to the MIT campus - Kendall and Central, as well some buses. There is also a free MIT shuttle, SafeRide, that operates at night and stops at various places in Cambridge and Boston.
Networking: MIT has an enormous network, with extremely generous, unfiltered connections to the Internet (> 2Gbit: Cogent + Level3 + Sprint) and Internet2 (> 10 Gbit), under an entire /8 netblock. Their internal network backbone is currently 40Gb/s. Nearly all rooms are 802.11g/n public-WiFi-enabled (click-through registration is required, but you only have to do it once at the beginning of the conference); a map of MITnet wireless coverage is here There is already an official Debian & security.d.o mirror on MIT campus at 1Gbps. More customized networking setup will have to be discussed with the organizers, but we should have no problems activating Ethernet ports, which are at least 100Mbit, (~$100/port on the public campus for ports that are not activated, but we may be able to work out a group rate) as needed. We would not have to pay anything for wireless connectivity, and we've received offers for free temporary hosting of servers in on-campus data centers. If we are in the Stata Center, we may also be able to get wireless connectivity through CSAIL to bolster the existing network.
Audio/Video equipment: Most classrooms should already have at least one projector, and most larger rooms already have audio amplification equipment. There are also many groups that provide A/V equipment that we may be able to borrow/rent from.
Handicap-accessibility: All of the MIT classroom buildings we're looking at are handicapped-accessible, and pedestrian street crossings in the area have audible indicators for the visually impaired.
Nearby stores: There are two supermarkets nearby, a convenience store on campus, and a large computer store within a 30 minute walk. Most places nearby are not open 24 hours, though there are some convenience stores, supermarkets, and drugstores within a few kilometers that are. There's also a falafel place & a pizza place within a short walk that are open pretty late (3-4AM), as well as many nearby bars/pubs that are open until 1-2AM, many with live music.
Electricity: All of the buildings at MIT have been built within the last 100 years (many are less than 50 years old) and generally have some pretty high power demands, so finding enough electrical outlets with enough power shouldn't be a problem. This is something that can be worked out closer to the actual event date when we'd be finalizing rooms. We should be able to provide large power strips ourselves; if all else fails, MIT facilities can provide us with the appropriate power setup.
Food/drink permissibility: Food/drink is not allowed in most classrooms and auditoriums, but is allowed in other all-purpose rooms. At events where alcohol may be served, a police detail is required; cost per detail is currently estimated at $50 per hour/4-hour minimum. However, there are three on-campus pubs, including one inside the Stata Center; we will be looking into making sure they are open during DebConf.
Smoking:

All restaurants/bars and most private buildings in Massachusetts do not allow smoking inside, and MIT does not allow smoking inside any of their buildings. Smoking is still permitted outdoors on their property and in public spaces. These rules are usually strictly enforced.
Boston does not allow smoking on restaurant patios, and has forbidden drugstores from selling cigarettes. Cambridge (where MIT is) does not (currently) have those restrictions.
Cost: Meals at the student center food court and the café in Stata Center average around $5-$8. For sponsored attendees, we can set up debit cards good only at on-/near-campus food vendors at no charge. We'd just need to contact the MIT Card Services offices at least a month in advance and let them know how many cards we'd need & how much to put on each card; there is no fee for this service.

If we wanted catered meals - On-campus catering was quoted at $10.75-$15.00/person for breakfast, and $10.00-$14.00/person for bag lunch. There are probably cheaper options elsewhere.

Location: There are many places to get food nearby on & off campus, as well as nearby food trucks.
Restrictions: Vegetarians, vegans, and people with other dietary restrictions should have no problems being accommodated for any catered meals. Most of the local team is vegetarian/vegan, so we're well aware of the local options.
[edit]
Accommodation
On-campus room rates for summer 2009 (http://web.mit.edu/housing/guesthousing/accommodations.htm):

Non-air-conditioned single: $57/person/night
Non-air-conditioned full double: $40/person/night
Studio style air-conditioned single with private bathroom & kitchenette: $96/person/night

We can house about 200 total people in the dorms between the 2nd week in July and the 1st week in August - this would be a combination of rooms at The Warehouse efficiency units (60 Studios), Baker House (60 Singles/ 20 Doubles), and McCormick Hall (20 Singles / 20 Doubles).
All of the dorms are pretty nice, with lounge areas and kitchens, and the rooms have plenty of space.
Location: within a 15 minute walk to whatever meeting venue we go with.
Guestrooms are equipped with a blanket, pillow, towels, twin-size bed(s), desk(s), closet and a telephone for local and incoming calls. Long-distance calls can be made collect or with a credit/calling card. Wireless Internet access is provided in all dorms.
Rooms are serviced daily (towels changed, waste receptacles emptied), and linens are changed weekly. Irons and fans are available at the front desk on a first-come, first-served basis. Each building has vending machines and coin-operated laundry machines on the lower level. Smoking is not permitted inside the buildings. Toiletries are not provided.
[edit]
Other venue options
encuentro 5 (other nonprofit venue possibilities linked from there)
Harvard (Berkman Center?)
[edit]
Other accommodation possibilities
Hotels near MIT (probably around $120-$300/room/night)
There is also a huge number of people (DDs and other free software geeks) who would be willing to provide couches/floors for people to sleep.
[edit]
Day Trips / Other activities
Ferry to Provincetown at the tip of Cape Cod
One of the area beaches
Many museums at Harvard, MIT, and elsewhere in the area
Walking and/or bike tours
NYC is a 4-5 hour train/bus ride, which would be a good sightseeing trip before/after the conference
[edit]
Local Team (actively involved)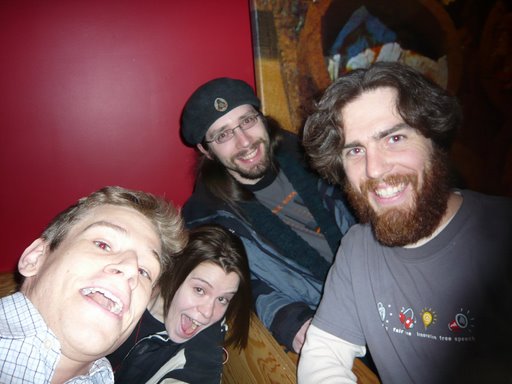 Ari Pollak (ari) - attended DebConf in Edinburgh; volunteered for USENIX, LISA, and LinuxWorld; in close contact with people who have experience running technical conferences
Mika Matsuzaki - attended DebConf in Porto Alegre, Brazil
Noah Meyerhans (noahm) (MIT CSAIL)
Steve Pomeroy (MIT Media Lab) - organized several local conferences
Andres Salomon (dilinger) - attended DebConf in Helsinki
Benjamin Mako Hill (mako) (MIT Media Lab)- DD/MIT student/attended nearly every DebConf
Stefan Unterhauser (Dogi) - OLPC person / attended three DebConfs
[edit]
Local People of Interest (mostly DDs)
christine (confirmed interested)
jamessan
gravity (confirmed interested)
stargirl (confirmed interested)
hartmans
AlexP (confirmed interested)
Clint
maddog
rms lol
All of the NYC people
Many other non-DD interested parties