DebConf18/DebCamp
From Wiki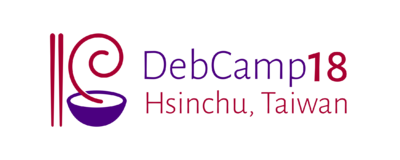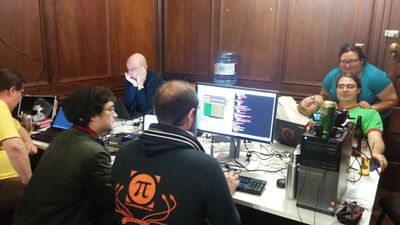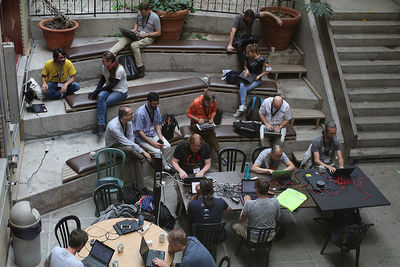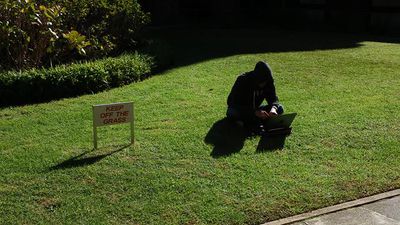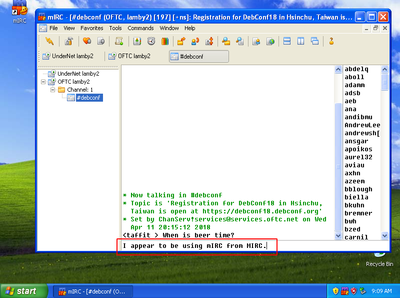 [edit]
Welcome to DebCamp!
DebCamp occurs the week before DebConf (21 July to 27 July 2018)
It's a week for Debian contributors to focus on their Debian related projects, tasks or problems uninterrupted.
WiFi with basic Internet will be available from the 21st, DebConf WiFi will likely be set up during this day or the next.
Some prefer to work alone, while some prefer to participate in or organize sprints. Both are great, although we strongly encourage you to plan your DebCamp week in advance either way.
DebCamp is for people who want to do work, please don't show up expecting to be entertained. If you're around and looking for something to do, please get in touch with the DebConf organisation team on the #debconf-team IRC channel. You can also find more information under the Volunteers section on the DebConf18 main wiki page.
Subscribe to the debconf-announce mailing list to stay up to date with news and events. We try to limit mail to this list to 1 per day during DebCamp and DebConf.
[edit]
Daily Announcements
If you're joining late and need to catch up, please scan through the past daily announcements:
[edit]
Sprints
If you're organising a sprint, please add it to the Debian sprints page and link to it below, and if available also link to its announcement.
[edit]
Your plans
Link to a blog post, e-mail or wiki page with your plans here, or simply list them in bullet form.
…
[edit]
Facilities
These hacklabs are reserved exclusively for DebCamp, and will be wired with 100mbit ethernet switches in addition to WiFi.
Other areas will also be available around campus. While WiFi should be available everywhere indoors, but may not be outdoors. Review
Feeling like taking a break? See the DebConf18/Fun page for more details.
[edit]
Stickers
For your blog or website. If you'd like to share your own designs for others to use, please add them here.