DebConf18/Artwork
From Wiki
[edit]
Artwork
See: Logo Proposals
The SVG version of the logo can be found here.
The license of the logo is Creative Commons Attribution-ShareAlike 3.0 Unported.
[edit]
TShirts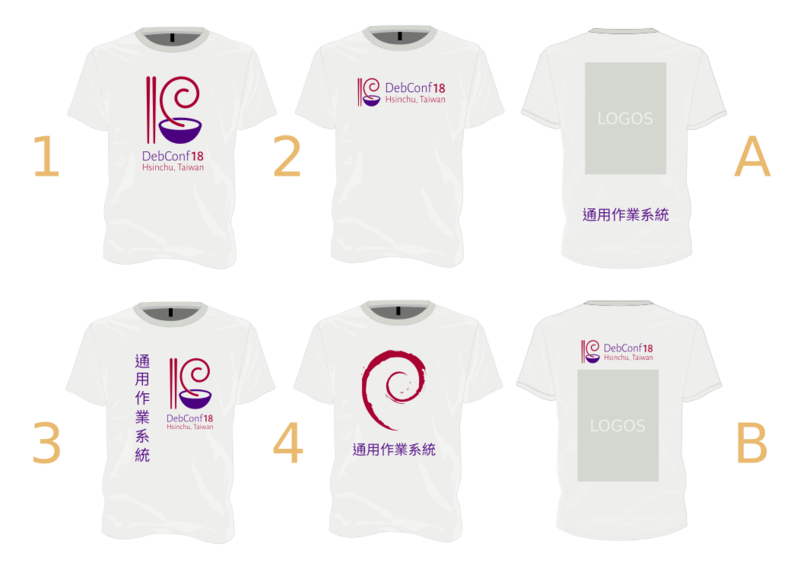 The proposal is only for design. The colors of tshirt will be different.
.ValessioBrito (talk) 03:50, 4 June 2018 (UTC)
My suggestion is: 4+B for participants and 1+A for staff.
[edit]
Sticker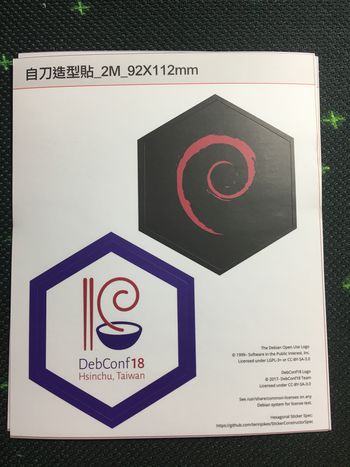 Taiwan, 台灣
Hsinchu, 新竹
新竹東城門
新竹火車站
新竹科學園區