DebConf10/Portland
From Wiki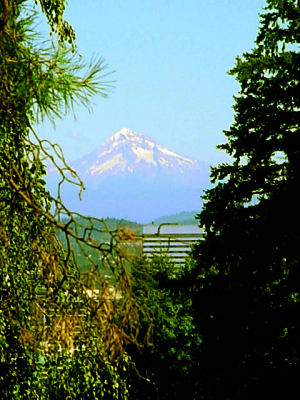 [edit]
Portland, Oregon
[edit]
Local Team
Steve Langasek, frequent DebConf attendee, has contributed a bit to Debian, known to a few people
Patty Langasek, member of DebConf 7 volunteer team, attended DC4,6,7
Kees Cook, DebConf 8 attendee, an organizer of the 2008 Linux Plumber Conference in Portland
other local Debian community members to be volunteered at a later date
ανωνυμία (Jacob Appelbaum)
Erinn Clark
Keith Packard, in charge of catering
Matt McClanahan, tour guide
[edit]
Choice of city / town / whatever
Portland is a city of half a million inhabitants in the Pacific Northwest region of the United States. Home to OSDL and the Torvalds clan, it is the Open Source capital of the Northwest, as well as the home to technology powerhouses such as Intel.
Portland is well-connected by air and rail, with non-stop flights between Portland International Airport (PDX) and Tokyo, many cities in the US, and also Paris and Amsterdam in Europe.
As such, strange and regular kinds of hardware are both available in plenty, as well as food.
The Portland metro rail (MAX) is handicapped-accessible, as are many of the buses. The MAX and bus system makes it easy to get between anywhere in the Portland metro area and Portland International Airport (PDX). It's extremely reliable, and oftentimes faster than taxi or personal car.
Finding electronic equipment is a non-issue, with many electronics stores in the area, and some even good.
[edit]
Foreigner-friendly
Portland is a country that is very friendly towards foreigners.
The visa and immigration concerns mentioned for New York City also apply in the case of Portland; though Portland is much more mellow than New York and is likely to be a much nicer point of entry for foreigners into the US. Portland International Airport has been ranked best in the US for two years running by Condé Nast: http://www.portlandonline.com/mayor/index.cfm?a=170663&c=46246
English is the common language.
[edit]
Conference facilities
No facilities have yet been identified for the venue, but numerous hotels and conference facilities are available for evaluation, as well as Portland State University located in downtown Portland on the public transportation network.
Large conferences are often held at The Oregon Convention Center, while smaller conferences can be held in the same general area at multiple hotels, for example: The Doubletree Hotel.
Focusing on keeping the conference in downtown Portland would make traveling between any chosen venue, dormitory arrangements (if they're separate from the conference venue) and nearby restaurants extremely easy. Portland is a very pedestrian-friendly city and is well-connected with handicap-accessible public transportation.
A definite bonus of holding a Debian Conference in any city in the United States is the handicap-accessibility in most venues and with any public service (such as transportation).
As a larger city, meals are more expensive than some other parts of the country; but the weak US dollar should make it affordable compared with other venues in e.g., Europe.
Portland has a large vegan and vegetarian community; accomodating food requirements should not be an obstacle.
[edit]
Fun and Free time
Portland(AKA Beervana) has the highest number of microbrews within the city limits of any city in the United States and more than Munich.
Side note: beer is not free in Portland.
Powell's is a 3-story city block of bookstore which will leave you with no choice but to exchange your dollars for books.
Portland features various outdoor gardens, including the Portland Rose Gardens, Japanese Gardens and the Portland Chinese Garden.
Late Night Snacks are easy to find.
Oregon Museum of Science and Industry (with OmniMax Theater and planetarium)
Nobody will laugh at you for wearing socks with sandals here!
[edit]
Day Trip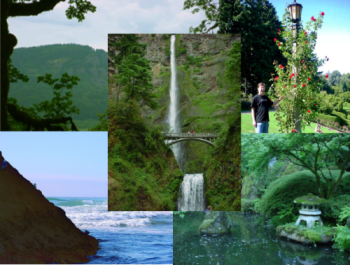 The city of Portland is nestled along the Columbia River, near Mt Hood and close to the scenic Pacific coast. There are no shortages of fun activities in the city proper, and a scenic vacation is less than 2 hours from the city by bus. There are plenty of options available.
A trip to the gorgeous Columbia River Gorge
A tour of the various Willamette Valley Wineries
A trip to the scenic Oregon Coast
Walking tour of Portland
Skiing in Mt Hood
The local team will evaluate the possibilities and find the solution that will best serve the participants of DebConf to allow them a day of relaxation, socialization and the traditional chance to get to know the host city.
[edit]
Potential Local Sponsors
Portland is the home of Intel and OSDL. Portland State University is very supportive of Open Source projects as well, and there are several open source communities in the area such as:
to name a few...